Reasons to use Technology in your Reading Class
Technology is a very important component in multiple facets of our life. It is somehow connected with most things we use on a day-to-day basis. Wherever any form of learning is involved, technology plays a major role. The world is going digital and from children to adults, everyone is gradually adapting to current forms of technology whether in the Middle East or across the globe. The quintessential method of reading books as hard copies is still prevalent and we do not want to negate its benefits. However, we do want to bring to light the modern styles of reading by integrating technology with it, which also has a host of advantages for young learners. One such platform doing it so beautifully is Reading Eggs. They make learning to read interesting and engaging for kids with great online reading games and activities. They are present in Dubai in the UAE and in the GCC region. Reading Eggs covers ages 3 to 7. Children take their initiation in learning to read, practicing phonics, sight words, spelling, vocabulary, and even comprehension. They love the games, songs, golden eggs, and other rewards that motivate them to keep exploring. Children are quite receptive and are quick to adapt to use technology in newer ways. Let us give you some reasons to use technology in your reading class.
Voice and Animated Visuals
When an eBook is read to a class, instead of printed books, the children are excitedly watching the screen on their devices and are eagerly listening as the text is shown digitally with an engaging voice over with attractive clips going on simultaneously. It is definitely going to keep them hooked longer and they will be intrigued to dive further into the stories and have fun with technology-based learning. Needless to say, the screen time has to be monitored by teachers and parents, so nothing becomes of an excess usage with kids.
Amp Up the Learning
Like we do not want to nullify an actual book, likewise we do not want to do away with classic writing with pen and paper. However, when we talk of digital devices that we want children to get accustomed with, they come with tools that help children to enhance their learning process. They can digitally write and share the same text online with a mentor or a teacher and can get instant feedback on their performance. This helps especially in a remote learning situation when kids are not present in person with their educator. If it is allowed, kids can also share their work online amongst each other internally and get feedback before they submit their work to the teacher.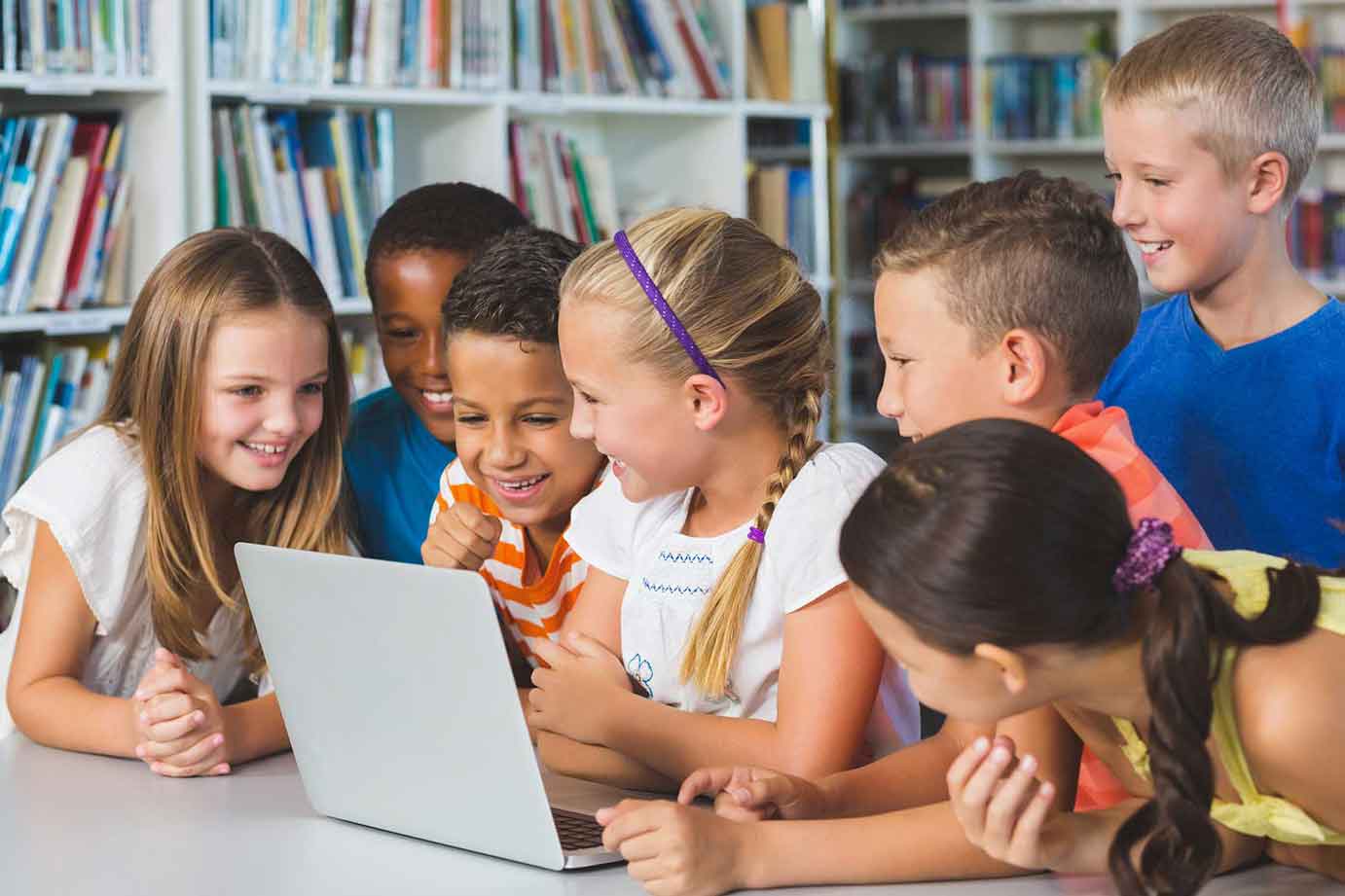 World of Apps
With digital devices and gadgets, tools help kids along with creative apps to elevate their learning process. It can be quite overwhelming when kids are bombarded with new words at once. Instead with certain spelling apps, the benefit they get is to categorize the words in various ways and then smartly compare the words with each other and understand the meaning thoroughly. Additionally, spell-checkers in these apps help children rectify their writing mistakes immediately and their spellings get stronger. Not only that, but it also aptly points out their grammatical errors. There are plenty of other apps like these to assist children digitally with reading and writing.
Digital is Inclusive
When it is a physical book, differently abled sight-impaired children obviously find it very difficult to cope up if they are studying in a mixed batch with other abled children. Teachers, of course, have to pay more attention to the needs of these kids. In an eBook that has enhanced and creative audio voiceovers these children do not feel lost and feel connected to what they are learning without it being a gruesome process for them and they will absolutely enjoy it. Braille books are certainly given to them but learning through audio in the digital format is so effective that it has a happy, positive, and lasting impact on them making studying wonderful for all children.