The Learning Platform for Real-World Experience
LabSim is TestOut's learning platform. It delivers our certifications and courses, including our best-of-class IT simulations. It also provides tools for educators to manage and assess student learning. The LabSim courses keep students engaged and allow them to monitor their progress. LabSim is a flexible and cost-effective solution for IT education.
Learn Anytime, Anywhere
With LabSim, students are able to gain practical knowledge and practice real-world skills anytime and anywhere. All they need is Internet access on a supported device. If they have any problem, our support staff is always ready to help.
Key LabSim Course Features
LabSim is equipped with powerful features that advances a student's ability to learn and gain skills. It also gives teachers the ability to assess the needs of individual students, which helps the entire class succeed.
Simulation Labs
Our IT simulations provide the best way for students to practice real-world IT skills. Using integrated hardware and OS simulations, students face IT tasks that they will encounter on the job and are given immediate feedback to help them improve quickly.
Expert Instruction
Our team of instructors teach key information using multiple instructional methods to make sure students are engaged and fully understand materials. These methods include technology demonstrations, example illustrations, concept animations, and whiteboard discussions.
Interactive Video Controls
LabSim's video player allows students to adjust playback speed, jump to a specific segment, or read the video script while a video is playing. This gives students the ability to customize their learning experience.
Text Lessons
In LabSim, all key information is outlined and summarized in our text lessons. These lessons allow students to quickly learn or review practical knowledge that they need to know in their professional careers.
Section Quizzes and Exams
Section quizzes and exams are designed to reinforce key concepts taught in our video and text lessons. These questions can be also used to make sure that students have understood required materials.
Certification Practice Exams
Our practice exams fully prepare students for industry certification exams. Not only are they prepared for fact-based exams, they'll be ready for TestOut Pro certification exams, which are 100 percent skill based.*
Performance Reports
LabSim allows students to review their performance on their simulation labs and section exams. Students can use these reports to identify their strengths and weaknesses and improve their overall learning.
LabSim Learning Management Features
LabSim provides features that empower educators to help their students learn. Such features include powerful reports that allow you to focus on the concepts your students are struggling with or custom quizzes and exams that meet the specific needs of your class.
Student Reports
LabSim allows students and educators to review and monitor key learning performance. These tools can be used to identify each student's mastery level and readiness to take a certification exam.
Custom Assessment
LabSim provides tools that help educators assess their students' learning. Instructors can create custom quizzes and exams using questions from our courses or their own questions.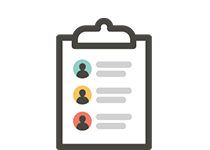 Class Management
Managing students and classes in LabSim is simple and easy. After setting up classes and students in LabSim, educators can begin managing student learning.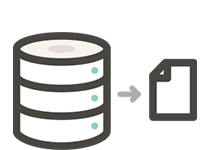 Data Export
School administrators can download all student learning activities in a data file. This data can then be used to perform more advanced learning analysis using third-party tools, such as Excel, R, or SPSS.
LMS Integration
LabSim integrates with major LMS (Canvas, Blackboard, etc.). This means that students can access LabSim from their LMS without logging in to LabSim, and scores from LabSim are automatically transferred to their LMS.
Educator Resources
TestOut provides several teaching resources that facilitate adoption of our products. Educator resources include course outlines, textbook mappings, lesson plans, live online training, and LabSim tutorials.
Check out our educator resources